In the current plugged-in era, when we are talking about current style-setters or fashionistas the first few names that would spring into our minds will be Rihana, Zendaya, Lady Gaga and so on, who have enamored us in the field of fashion.  But wait a minute.. little did we think who gave birth to the fashion of today from scratch?!
Well, there were few women of previous generations who have pushed the envelope of fashion and introduced iconic styles ahead of their time. These style setters have influenced the fashion industry back then unknowingly in many ways even in the absence of paparazzi culture or social media.
Yes, it is said, "Forget the past, live the present" but this quote doesn't go when it comes to fashion's iconic style setters. As past still sheds light to the fashion of today as well as its coming future.
In this article, we bring to you some of the influential style setters who left a noteworthy fashion legacy behind.
OUR LIST OF ICONIC STYLE SETTERS
1.Audrey Hepburn
This iconic style setter's elegant and classy dressing styles are synonymous with current Hollywood glamour even now. Undoubtedly the Little Black Dress (LBD) owes much of it's popularity to Audrey. She often elevated her looks with a pearl choker and gloves with her outfit. In short, she is the ultimate definition of beauty, grace, and feminity.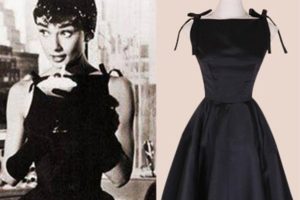 2.Princess Diana
Princess Diana always ranks first when it comes in the list of iconic style setters. Her elegant outfits, her hairstyle or her tiara it had oozed the charm and sophistication back then as well as now. Diana's style always conveyed a message, her outfit didn't just serve for a mere ostentation purpose.
3.Marylin Monroe
Marylin Monroe, the one who personified the blonde bombshell image in Hollywood. Monroe has left undeniable footmarks in the field of fashion. Monroe is all worth to be considered as the true silver icon. With the way she embraced her curvaceous figure, Marylin paved the way for body-conscious outfits in fashion. Monroe's notable looks include her pink satin gown, skintight nude sequined and white pleated halter dress, these attractive looks have named her as cinema's greatest sex symbol. Marylin Monroe's signature look would include those bright red hot lips, ever beautiful blonde waves and an attractive plunging neckline.
4.Katharine Hepburn
Katharine always had her voice when it came to fashion. She carved out a niche for herself in the Hollywood spotlight, by choosing androgynous looks. Katherine was spotted in menswear-inspired outfits. Blazers, loafers, collared shirts & trousers were just Katherines interests.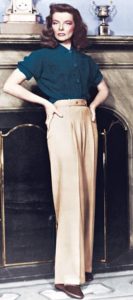 5. Jacqueline Kennedy Onassis
Jacky Kennedy was always donned with a simple yet chic look. She was often known about her preference for extremely simple and covered up outfits. Jacky's look always enticed public attention starting from boxy jackets to pillbox hats to oversized sunglasses!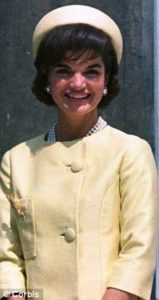 6.Diana Ross
Diana Ross, the Motown Royalty who never failed to steal the spotlight during the 1960s with her out of the box looks. Her beehive hairdos, glittery costumes, feathered coats … always invited drama to the public. It can be concluded that the term minimalism was never in the dictionary of Ross.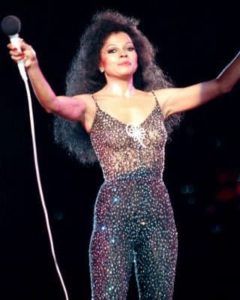 7.Grace Kelly
Grace Kelly was someone who defined fairytale through her life and her fashion sense. Her tailored ensembles and minimalistic pearl jewelry always wowed the public. She embraced the full circle skirt silhouette with fitted bodice. Undoubtedly her impact is still evident in the fashion industry.
8.Lauren Bacall
Lauren Bacall, the 1950s Hollywood industry's sensation that swooned the fashion industry with her confidence swag. Those silk blouses & blazers, pleated trousers, pencil skirts, high waisted pants made her look nothing less than a stunner. She incorporated masculine looks into feminity. She showcased daring sartorial risks.
9.Madonna
Simply by uttering her name, we can feel the hotness and sexyness that's oozing out. This queen of pop dressed in such a way that would definitely set on fire, from corsets to aerobic spandex. She sparked a trend in lace, fishnet outfits, black rubber bangle and cheekyness in general.
10. Anita Pallenberg
The model cum actress who cemented rock and roll glam during the 1960s and 1970s. Pallenberg celebrated her bohemian phase with boots, belts, sunglasses, hats, furs.
The list of fashion icons would be incomplete without Twiggy. Twiggy was the first supermodel who gained international recognition. Twiggy's looks took fashion by storm, she set trends for fake eyelashes, her famous boyish short bob hair cut. Twiggy the icon, often pulled out mini skirts, printed shift dresses, the ribbed sweater, which hit every nook and corner of 60's fashion!
ENJOYED THIS ARTICLE?
Then you will definitely enjoy our other articles too!!
HOW TO HAVE BIGGER EYELASHES NATURALLY