We all dream to have beautiful hair and if possible effortless. I often wonder why we are never satisfied with our hair. If short, we want it to grow. If curly, we want it straight. So, we have curated a selection of the best hair products and saloons for your hair to wow the world daily!
Including me, there are quite a number of people around searching for some tips to make your hair look smooth, silky and healthy. Having a good hair day is such a great way to start your day, isn't it?
Hair products available in UAE
Each person might have a different type of hair. Dry hair, fine hair, frizzy hair, normal hair, damaged hair, thin hair and so on. Firstly, you need to identify your hair type. Once done with that process, still finding an appropriate hair product for your hair might be a bit confusing. So, we did all the legwork and this is the list.
I WANT VOLUME!- with Shampoo and Conditioner
BAMBOO-Abundant Volume shampoo provides volume to hair with the help of cleansing strips and has a lightweight moisturizing feature. Above all, they nourish and provides stronger hair post each use. Are you thinking of where to get this shampoo? Click here and grab one for yourself.
Conditioner is a perfect companion when you purchase a shampoo. Happily here they have BAMBOO-Abundant Volume conditioner which acts as a cleansing and providing energy to your hair. They maintain color, moisturize hair and as a result suitable for any hair.
STOP THE FRIZZ- with Hair Oil
Have you all struggled with the frizzy hair day and thought of good hair products to repair them? Well, today there are a number of hair products in the market that helps in finishing and styling our hair. Have a look at Macadamia Healing oil treatment which gives amazing results. Macadamia healing oil treatment absorbs quickly and gives perfect shine and protection. Longlasting, tangle-free, weightless, frizz-free, softness and moisturizer are the add on benefits that you feel after applying.
I WANT IT TO STAY PUT!- with Hairstyling spray
Sometimes just straightening isn't enough for a good hairstyle. Conditioning spray is a must-have in your bag. I have one amazing award-winning leave-in conditioning spray which has many benefits like easy detangling, manageable and reducing breakage. Also, your hair is protected from environmental and UV rays. Now select a variety of conditioning spray of your choice. 
I WANT IT SHINY!- with Hair Serum
Have you heard of hair serum? Different hair products help in styling in a different way. Yes, hair serum is one of the styling products used in daily life. Want to make your hair look shiny, visibly thicker and to promote hair growth? Then, check NANOGEN'S hair growth factor treatment serum. It provides a 100% guarantee as a result.
Best hair salons in UAE
A professional Hairdresser and salon are very important for your hair. In Dubai, there are plenty of Salons for you to visit and get pampered. Let's have a look at the best ones hair-wise.
Maria Dowling
I am sure you might have heard this name long back. An award-winning Dubai based hair salon also reputed as the Middle East's 'Queen of color' since 2002. Looking for coloring your hair in the best possible way? Step into the only color specialists salon in the Middle East 'Maria Dowling' with internationally trained colorists on board.
Sisters beauty lounge
It is always better to spend your day under one roof for total beautification. Since 2003 Sisters beauty lounge is pro in providing women in UAE with hair removal and facials, hairdressing, nail care, body treatment, and massage. So, ladies out there go visit them at The Dubai Mall, Mall of the Emirates, Mirdif City Center, The Village mall, Jumeirah Beach Residences, ST Regis Nation Towers Abu Dhabi, or Al Bateen Villa in Abu Dhabi.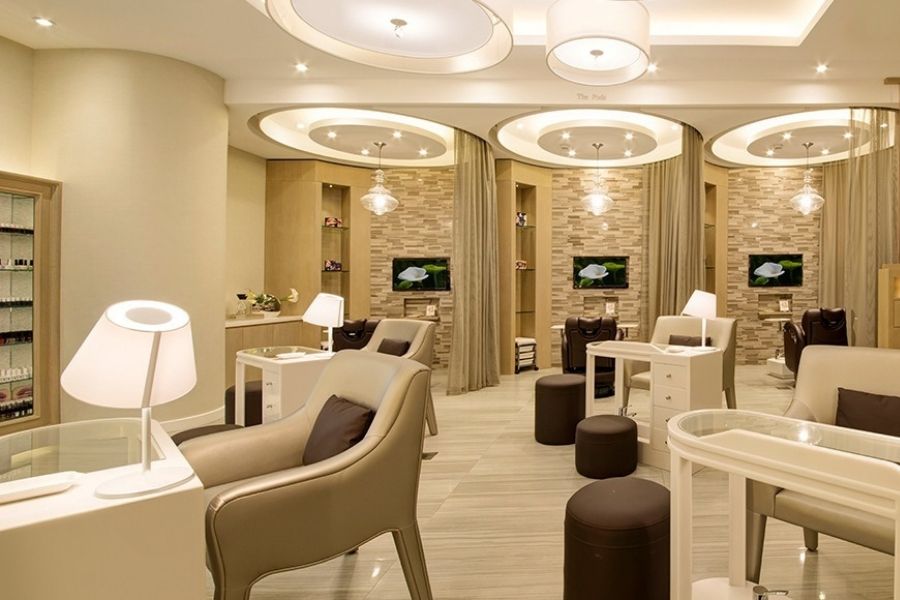 The Dollhouse Dubai
Owned by Mona Kattan, the sister of Huda Beauty, made the salon even more attractive. We love the unusual interiors! Also, they offer the best hair treatments, loose waves and eyebrows tattoed using henna and furthermore. Above all, The Dollhouse Dubai salon is filled with ipads and flat-screen TV which will keep you entertained while getting glammed up.
TONI&GUY
Not a joke anymore. Finally, TONI&GUY multi-award-winning hairdressing brand is now in UAE for both men and women. With more than 50 years of educational experience, customers are offered with brands classic menu of hair cuts where each stylist is well trained at TONI&GUY training school. Experience once and add them to your favorite list.
LIKED THIS ARTICLE?
Did you gain some knowledge from this article? Now here I have a few more for you to read and get informed.