The definition of Luxury has evolved over the years. What before was considered a luxury, now might be a commodity. At the Arab Luxury World 2017 held at the Westin Mina Seyahi, we enjoyed the insights of expert speakers.
THE BURNING QUESTIONS
From watchmaking, to cars, art, fashion, cigars, perfume or even architecture… we wonder, what is Luxury today? How luxury brands are conveying their messages? What are we, consumers, looking for in them?
For Jean-Claude Biver, President of the Watches division of LMVH Group, Chairman of Hublot and CEO of Tag Heuer and Zenith, Luxury is whatever money cannot buy. He was the first of the many amazing speakers at the Main Hall. Mr Biver shared a bit of his philosophy and sense of humor with the audience. He thinks that art is eternal, whether Greek, roman or contemporary. God is Love in all religions. Art is an expression of love as you cannot create it without passion, which is a form of love. The artist then becomes an ambassador of God through his/her work.
For him watchmaking is an art and therefore, it is eternal. When asked about the iWatch, he smiled and shared a personal story. Before it was common to inherit the watch of your father or grandfather. At the end of the day, it was an investment piece and meant a certain status for the family within society. His, still works seamlessly today and it is from the 40´s. "Digital watches will require updates, chargers or batteries might change… same as the phones, we will end up changing them every 2-3 years".
To me, time and health are the ultimate luxury. Nothing gets more precious when you are lacking it. So, I agree with Monsieur Biver.
Luxury is whatever money cannot buy.
COMMUNICATING LUXURY
Luxury used to come from the top-down. Now things are changing and the street is dictating what it might be the next object of desire. Brands need to be out there, constantly innovating, understanding the new needs and behaviors. Things are changing fast.
When we are speaking about Luxury we are encompassing quite a lot of sectors but in general, all of them face a common struggle. How to communicate and engage their potential customers? They might have top notch quality product, a lot of history and amazing craftmanship… but how do you make them appreciate it over the other brands in our saturated markets?
The answer varies from expert to expert but most of them agreed on having "emotion" as the key ingredient. Brands need to create a unique experience. Harrods for example created an educational area dedicated to the art of perfume making. This sensorial experience allows customers to understand the process, the ingredients, and the work behind the next bottle they will buy.
The engagement goes up the roof when you explain how things are done.
THE FUTURE OF LUXURY RETAIL
But then, should stores be like museums? Is the shopping going to happen in a retail floor or online? Online is facilitating the discovering of new brands and products, but we still like to "feel" the products. The success might reside in having a 50/50 between online and offline. Now the question would be… Who is going to bear the cost- the brands or the regional partners in the Middle East?
The retail space is definitively part of the brand identity and it helps create ad expand the brand awareness.  Victoria de la Fuente from Lambert + Associates mentioned about a new appointment system Moda Operandi has in some cities. As they already know what you liked, what was in your basket, what items got more of your attention… when you go to the physical store the service is exquisite. Thanks to all the data, they are able to recommend you better.
Maybe the future of the shops is to become places where you discover new products. Professor Carlo Ratti from MIT designed the future supermarket for a Milano Food Fair. Every time you approached a product, the product information will show in a digital display above. From source country, calories to carbon footprint… The supermarket was a real-life experiment. The brand was Coop- a real supermarket chain- and the sales they got from this "experiment" were far higher benchmarked to their other outlets.
RESTRICTIONS APPLY
Hans-Kristian Hoejsgaard from Davidoff cigars spoke about the many restrictions they have to go through and how they do work with sponsorships.  For example, providing art residencies to artists in the countries where they source their tobacco leaves.
As advertisement is pretty restricted for them, they focus their attention in creating a new retail concept. Smoking lounges at airports and main cities, together with "museum-shops", adding bar facilities and walk-in humidors. If you are a cigar smoker, you will feel in heaven. Accessories also became part of their strategy, having the help of the above-mentioned artists, and offering bespoke pieces to fit the customer´s décor. They moved from the term "point of sales" to "point of excitement" and all with very little advertisement.
EMBRACING OR RUNNING AWAY FROM DISRUPTION?
We heard nowadays a lot about digital disruption… but what does it take to be really disruptive? As Samer Bohsali from Strategy&, said during his speech, we didn't invent the light bulb by improving the candle. You have to be ready to break every single rule. This kind of transformation must be led from the top. He mentioned as an example how our Sheikh Mohammed is personally pushing for changes in the UAE and in the region.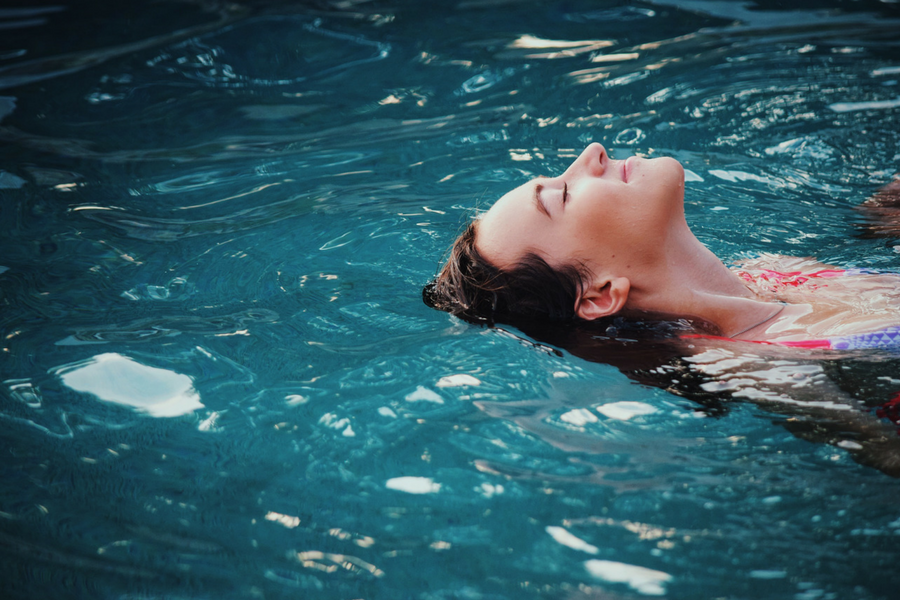 Disruption is an attitude. But it can be scary. Maybe the status quo will change and jobs could be lost, relocated, or replaced. How society can be ready to embrace change when it is meant by definition to bring uncertainty?
One important key would be to change the way we educate. Schools have to teach now how to unlearn and adapt, work on skills and not only on knowledge. We have to keep flexible, see the changes coming and take them as opportunities – Said Jose Antonio Grajales from Noon.com.
The luxury sector is about people. We cannot remove the human touch- said Emre Karaer from Volvo. So, there would be jobs in this sector, maybe not the traditional ones though. This also means new profiles will be on demand.
Arab Luxury World is indeed a very interesting event that we recommend from now on. The insights and reflections shared with the audience were well-informed and thought-provoking. At the end of the day, they were coming from speakers that breath and understand what luxury is all about.