Changemakers For Impact is an upcoming platform and collaborative community launching in 2020. It has the vision to create a world where everyone is welcomed to share ideas, collaborate and enable co-creators, of all backgrounds, experiences, and skills. Powered by 3 fearless female migrant entrepreneurs working in sustainability, diversity & inclusion, digital media & innovation. The masterminds behind all this are Mariel Jumpa Varela (Peruvian based in Sweden), Lizeth Soto Rivas (Mexican based in Germany) and Susana Nakatani (Spanish based in the UK).
#ChangeMakersForImpact features conscious citizens, agents for change and organizations leading the way for social, cultural and environmental transformation in different industries. And yes, you guessed it, yours truly is also a proud Slow Fashion World changemaker.
As many of you know, my passion is sustainable fashion and I can not help but love and support this type of initiative. We know in Europe and the US sustainable fashion has been around for a while, whereas here in the Middle East it is in its infancy. You can check my way to facilitate sustainable brands and conscious consumers meet in the middle thanks to Goshopia.com: The Home of Slow & Sustainable Fashion.
ABOUT THE EDITORIAL "PARIS 2024"
The inspiration for this editorial came at the Circular Fashion Summit. It was during a panel talk with journalist Isabelle Lefort. She asked how many people from the audience were French. The response was below 10 in the audience. "This triggered us to see beyond the people invited, and focus on the people attending."
Diversity and inclusion in fashion in Paris need to be shown. Creativity unites us all and we can not fail to include emerging talents from local, second-generation creatives and migrant entrepreneurs, designers, and influencers. This is how the editorial "Paris 2024" was born. Looking to celebrate and empower committed changemakers willing to reshape and redefine fashion.
"Everyone should be welcome and feel represented in sustainable fashion. It is vital for positive change" –  Says Mariel Jumpa – Founder SFW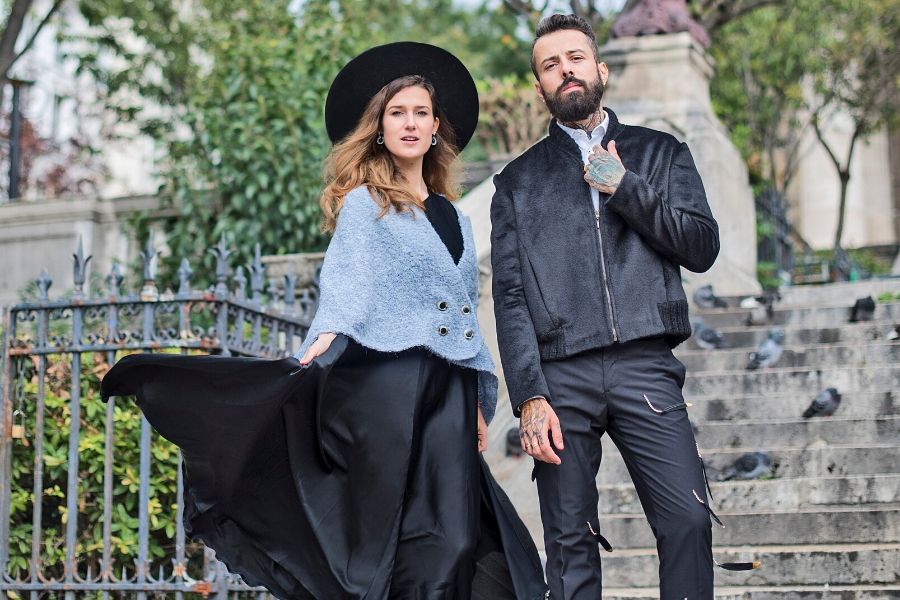 WHY PARIS?
Paris is not only the cradle of fashion as we know it today. In 2015, Paris hosted the COP21 – the Climate Conference from the United Nations. That year, significant commitments were made by many countries and ever since, Paris has been leading sustainable initiatives.
Paris Good Fashion is one of those initiatives. Launched on January 28th, to make Paris the sustainable fashion capital by 2024. Paris Mayor Anne Hidalgo announced it and started joining forces with fashion actors and influencers to integrate sustainability in fashion.
Such efforts didn't go unnoticed and the team wanted to participate too.
MEET THE TEAM
The editorial Paris 2024 was produced by Slow Fashion World under the creative direction of Lizeth Soto. The editorial is a collaboration with Revolt Latin Designers. Chelsea Vassio, the founder of Revolt seeks to promote brands of emerging designers and artisans of Latin America.
Dan Pontarlier: College professor, consultant in sustainability and marketing for the industries of Tourism, Hospitality, and Fashion. Dan is also an official changemaker for Slow Fashion World who participated in the Global Sustainable Fashion Week as Sustainable ambassador. Also, he was a featured keynote speaker at the recent fashion show Presente Ancestral held during Paris Fashion Week 2019. Currently, he is the brand ambassador for the Timberland EU campaign "Nature Needs Heroes".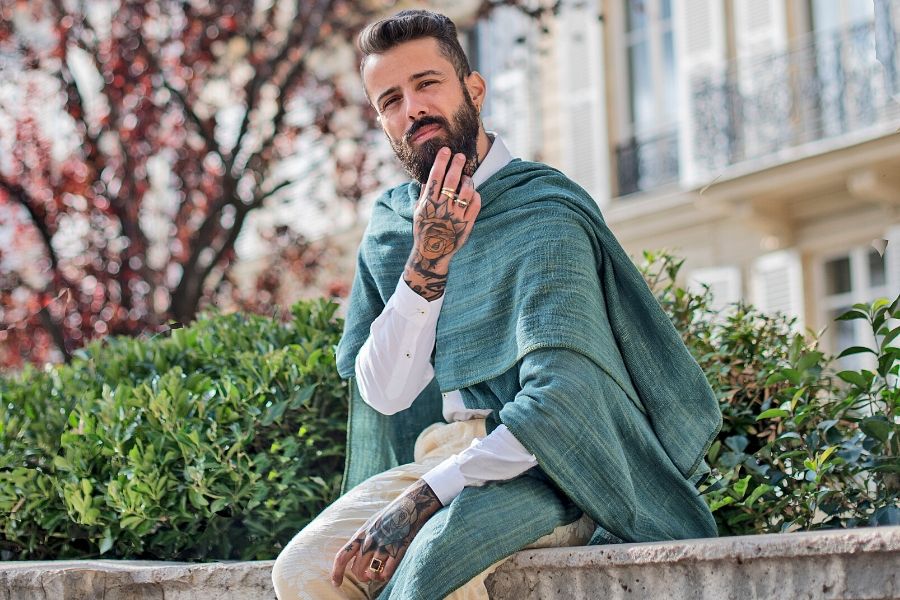 Lucy Geulin:  Conscious Fashion and Lifestyle changemaker, sharing slow fashion brands she promotes the eco-conscious lifestyle. Currently following her studies in Circular Fashion Marketing in Lille and living in Paris. Lucy Geulin was the second keynote speaker at Presente Ancestral.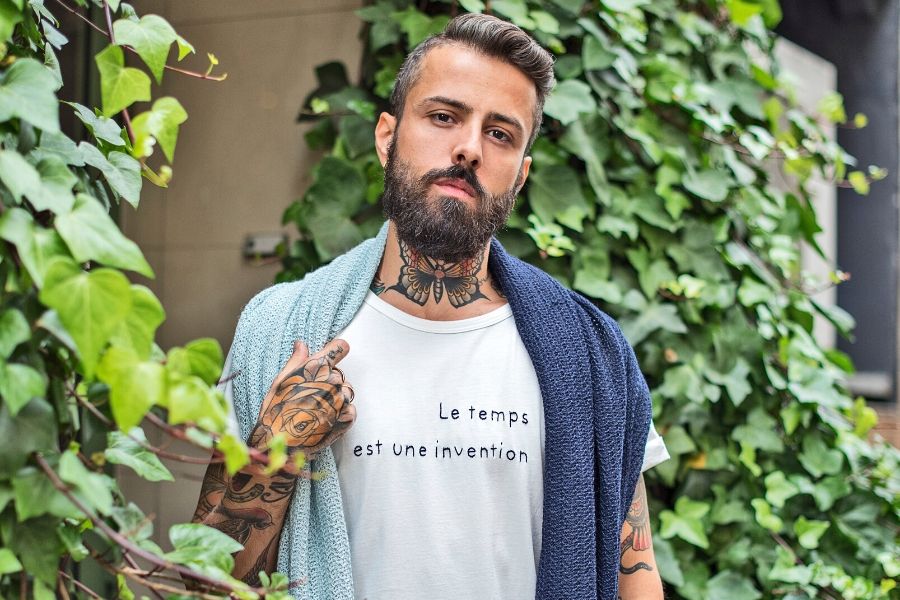 LAUNCH OF CHANGEMAKERS FOR IMPACT – SUSTAINABLE FASHION EDITION
If you are in Paris on November 12th, you can meet the changemakers and be part of the global community connecting bridges between Europe and Latin America.  Consider yourself invited to attend the first "ChangeMakers For Impact"  in Paris. In collaboration with two French-based platforms: Revolt Latin Designers with founder Chelsea Vassio and Paris Ethical Fashion with ethical model/activist Kiko Hirakawa talking about the global goals 2030, Paris 2024 and the power of media in sustainable fashion.
This editorial is a collaboration with Slow Fashion World and Revolt.
Production: Slow Fashion World @slowfashionworld and Revolt @revoltmex
Photography: Lizeth Soto Rivas @lizethsotorivas
Changemakers and models: Dan Pontalier @dpontalier  & Lucy  @lucyness_
Stylists: Chelsea Vassio @chelseav5, Andrea Sanabria Oviedo  @andreina_Le_Loup
Designers & Ethical Fashion Brands featured in this editorial:
LIKED THIS ARTICLE?
Then for sure, you will also love these.