In todays podcast we have as guest Tamara Hostal, co-founder of Esmod Dubai. She is going to explain us about the courses they offer in her school, how the fashion scene has evolved in the region over the years and key advice she gives to her students about how to be successful in fashion.
You can listen to the interview by hitting play here.
ABOUT ESMOD DUBAI AND TAMARA HOSTAL
Esmod is the oldest fashion school in the world. It started in 1841 from the skilled hands of Alexis Lavigne, the personal couturier of Imperatrix Eugenie.
He created a methodology and some elements that today are part of every fashion atelier: the mannequin and the supple tape measure.
Esmod Dubai is affiliated to the Paris fashion school. Actually, there are 22 Esmod schools around the world. Esmod Dubai follows the same program for the 3-year Higher Diploma of Fashion Design and Pattern Making as Esmod Paris. Additionally, they have created other courses more specific to the region like Modest fashion, Abaya design, Fashion Marketing or Luxury brand management… and now, they are open for registrations.
DO YOU WANT TO STUDY FASHION?
Tamara Hostal advises prospective students to be very honest about their reasons why they want to study fashion. Don't do it just because now is trendy to be a fashion designer. Do it because you feel it and you are passionate about it.
Fashion is creativity and hard work. As a student you will need to attend to class (an average of 7 hours per day) plus homework, research etc… It requires time and dedication.
If you are not sure if fashion is for you, you can take the summer course. During the whole month of July, you will receive an induction to the world of fashion. If you are not 100% sure, this is a great way to find out.
And if you are working, Esmod Dubai has evening classes available. It will take you longer but you will be able to keep your job while learning.
COLLABORATIONS AND EXPOSURE TO STUDENTS
Internships are compulsory to graduate. Esmod Dubai has students in Gucci, Dior, Harper's Bazaar…and Tamara is happy to confirm that many companies decide to keep them.
Esmod Dubai seems to be everywhere. They do collaborations with designers like Rami Al Ali or with brands like Puma or Marriott, or with fairs like Leatherworld ME. Tamara Hostal shares that they receive a lot of proposals and join competitions they are invited to. Their good reputation seems to be doing all the talking.
One project we like specially is Polette. A new concept store in City Walk recently launched by Esmod Dubai. This initiative provides a storefront to young graduates that are ready to start selling their creations. We all know how difficult is to start!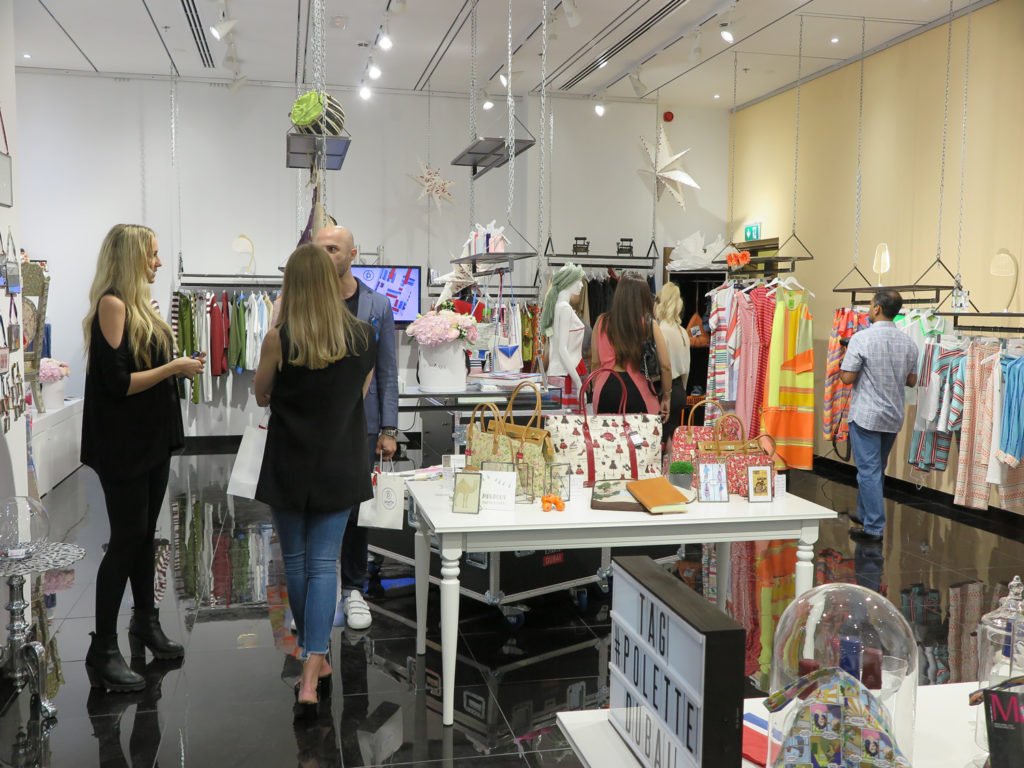 DUBAI FASHION SCENE
Tamara Hostal is a titan in the Dubaian fashion scene. She has been here for more than 15 years and saw the many changes UAE and Dubai have gone through.
In the podcast, she thanks the malls as they educated the population about beauty, fashion and quality and kept the door open to aesthetics from all over the world.
When asked about what would need Dubai to become a fashion hub, she is clear. "It takes time, but Dubai is on the good way". Paris certainly didn't happen overnight. She advises to focus on quality and creativity. Public institutions such as DDFC, fashion schools, malls, private companies, and designers are helping shape and get Dubai there.
Want to know more about what Tamara thinks is the key to success in fashion? Listen the full episode and Subscribe to the podcast. It is very easy. If you dont know how, click here.
If you want to communicate with us, be part of the program, or are interested in a particular topic, just send us an email to Hello@dubaifashionnews.com or use our Facebook or Instagram accounts.
Podcast: Play in new window | Download
Subscribe: Apple Podcasts | Google Podcasts | Email | RSS | More