Trista Bridges is co-founder of Read the Air, a sustainability advisory firm based in Japan. She is co-author of Leading Sustainably: The Path to Sustainable Business and How the SDGs Changed Everything, released on July 31, 2020.
Sustainable fashion has clearly leapt to the top of the agenda for most large fashion and apparel brands. Many industry giants have scrambled in recent years to launch sustainable pieces into their collections or even launch whole lines dedicated to sustainability. However, this continues to be a drop in the ocean in the vast amount of apparel produced and sold each year. A study last year by global strategy consulting stalwart McKinsey found that while mass-market fashion and apparel have increased their conscious apparel lines 4-5X in the last 3 years, this still only amounts to just 1% of their total products.  
The fact is that many of these companies have been very slow to transition to Slow Fashion as it would significantly disrupt their business models and, in the case of fast fashion, put at question its very existence. While conducting research for my recently launched book, Leading Sustainably, I interviewed H&M, a company that has led many of its peers in taking up the mantle of sustainability.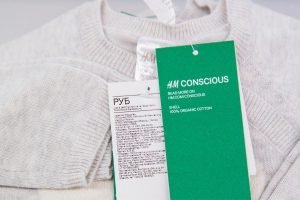 They have certainly made progress on bringing more transparency to the contract manufacturing world. More specifically, encouraging their local partners in places like Bangladesh and China to provide (at the very least) a living wage to their employees. In addition, they are actively investing in technologies that may enable the breakdown of fabrics in an environmentally friendly way so that they can be repurposed or reused. And, of course, they've launched their "Conscious Collection" and are committed to their no-landfill promise for clothing received from their garment collecting program. Though their progress is encouraging, it will be some time I think before big brands find a way to profitably move away from a model that depends upon high purchase frequency and volume for its success.
Small but mighty
Fortunately, we are experiencing a sustainable fashion revolution. Besides the continued growth of pioneers such as Eileen Fisher, Stella McCartney and Patagonia, small sustainable fashion brands are popping up around the world and succeeding. With lower costs of entry for launching new physical products and the rise of conscious consumers, we have an increasing amount of creative, beautiful, Slow Fashion at our disposal. And, of course, platforms like Goshopia play a critical role in connecting us with all of these wonderful brands.  
In addition to beautiful pieces from designers such as Alay& Co, Bav Tailor, MyKaftan, Facil Blanco, Duet Luxury, and more that you can find on Goshopia, here are some of the other up and coming Slow Fashion brands I adore that I've run across:
JULES & JENN: Stylishly classical French footwear, handbags and other accessories brand. Designed and made locally and built to last.
Ricci Everyday:  Japanese handbag and accessories company who produce their handbags in Uganda. Women producing their products are paid a fair wage and provided health and retirement benefits.
Sézane:  French fashion brand with a range of beautifully designed products. Committed to eco-friendly methods and complete transparency on who makes their clothes and how.
Vege Threads:  Australian-made, inventive everyday wear. Produced in small batches and using organic and eco-friendly techniques, dyes, and materials. 
Tonlé:  Lovely zero waste, eco-friendly designs fashioned starting from scrap waste sourced from mass clothing manufacturers. Based in Cambodia and the USA.
I Was a Kimono:  Based in Japan, creative accessories and now masks fashioned from gorgeous old Kimonos.  Their masks are so beautiful and sought after here in Japan, I had to give it a try!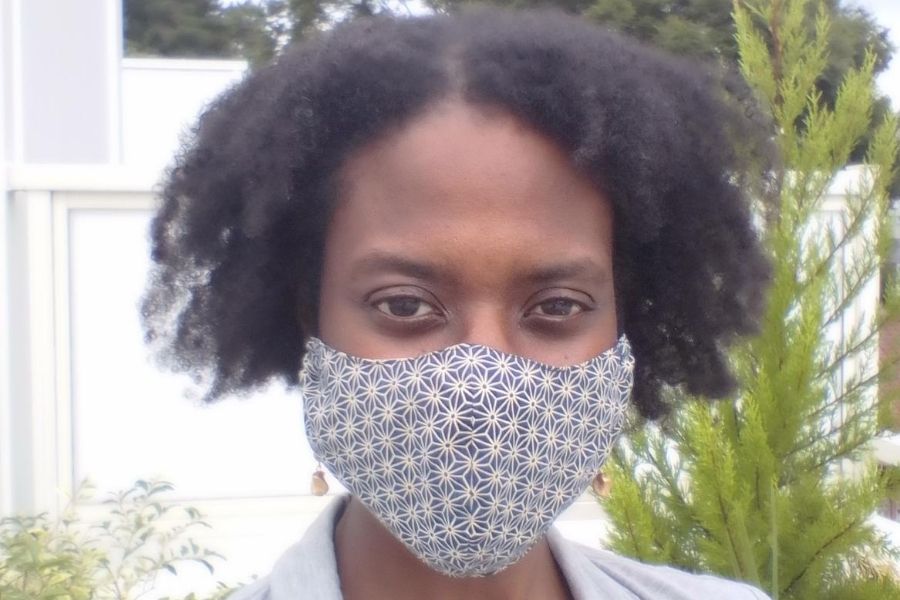 What about vintage? Old is the new new
The other big trend in fashion is the vintage movement which is growing leaps and bounds around the world.  In my next article, I'll explore how vintage became one of the most exciting trends in fashion and the important role it plays in a Slow Fashion lifestyle. 
LIKED THIS ARTICLE?
Then for sure you will also love these ones!
SLOW FASHION WORLD X CHANGEMAKERS FOR IMPACT
FOREVER 21 AND THE FAST FASHION TRAP