The Quoz Arts Fest was full of culture, dance performances, music, workshops, film screenings and great food. Definitely, we added it to the must-do-list if you are in Dubai and love the creative arts.
The festival began in 2012 and since then, it turned out to be one of the most popular art events celebrating and promoting the amazing creative talent of Dubai´s scene. This fifth edition was dedicated to contemporary dance, presenting experimental, conceptual performances, from contemporary to breaking dance (aka breakdancing).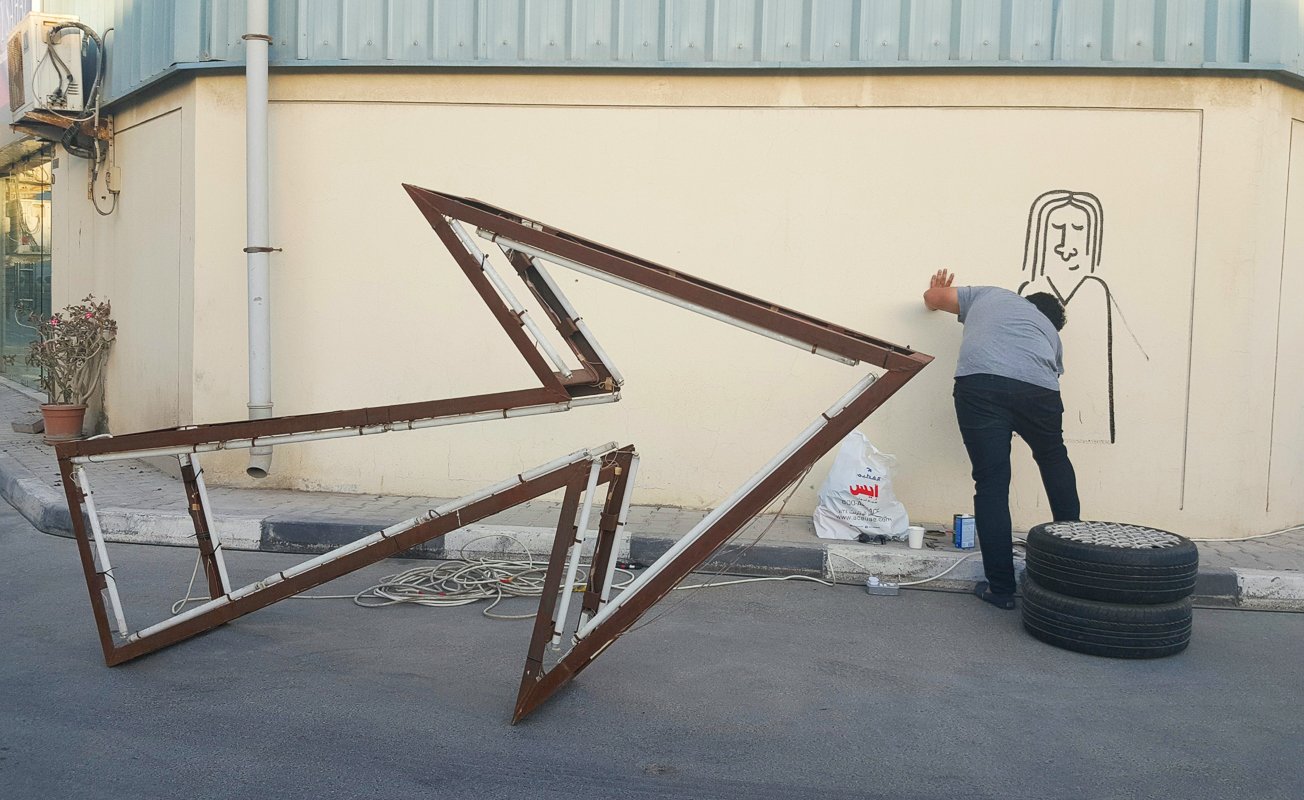 WHAT WE LIKED FROM QUOZ ARTS FEST
Throughout this two days, different dancers delighted us with their presentations. The Sima Dance Company, under the direction of Alaa Krimed, showed a performance inspired by renowned poet Charles Bukowski's "Dinosauria, We".
Also, Mounir Saeed, an Egyptian contemporary dancer, captured us with his choreography "What about Dante". Mariko Wada at Chi-Ka Gallery, presented her contemporary dance "Time is Passing" accompanied with Japanese taiko drums from Shoten Dubai Taiko Drummers. Along with different workshops like Mounir Saeed approach to contemporary dance or Hip hop dance at The Fridge.
There were also a variety of other workshops exploring the use of alternative materials in art. For example, Mirzam Chocolate Factory chocolate tasting, tile relief workshop at Yadawei Ceramic Studio or Thaier Helal's workshop at Ayyam Gallery.
We also attended some screenings courtesy of Cinema Akil. Like "3000 Nights" . This 2015 Palestinian movie shares the story of a school teacher who was accused of terrorist activities and confined in a Israeli prision.  Other documentaries were SYFI Stories and Road to Nagoya, about the b-boy Dubai scene and its struggles. B-boys are the hip hop dancers that dance breaking. These guys are truly amazing. By mixing martial arts, dance and theatre their performances are astounding to watch.
Of course, no venue in Dubai is complete without food. So, the popular street food market, "Good Vibes" offered a big selection of delicious foods and drinks.
Alserkal Avenue is located in Dubai's Industrial area Al Quoz. Now home of art galleries, design shops and art-related industries, nurturing and providing a fantastic hub for any creative enthusiast. If you missed this year's festival, don´t worry. You can stop by any other day and visit some of the many galleries and creative spaces. They are always offering new exhibition and interesting and fun stuff to do.