An initiative that started in Australia is turning heads in the fashion world, as all the first-timers do. We had the opportunity to talk in exclusive for Dubai Fashion News with the founder and here is all the scoop of this event where 18 models and 7 designers made history. We speak to Tarik Houchar, CEO of Hijab House, one of the designers participating at the Modest Fashion Runways.
Why making Modest Fashion Runways in Australia?
Most people don't know this, but Australia is one of the world's biggest exporters of modest fashion. The modest fashion scene here is booming, and it's more advanced than most international markets. Online, Aussie modest brands and influencers are the envy of the world. I am so glad that Melbourne has picked up on this and is bringing this industry to the attention of the Australian people.
Who were the designers that participate in this event?
Ilham .A. Ismail, Courtney Zoh, Yasmin Jay Designs, Sala Okabe, Boutique Nour Al Houda, Sunna Style, Hijab House X Nawal Sari.
What was the theme of this first Modest Fashion Runways edition?
"Modest fashion in spring definitely involves lots of white, matte satin and flowy, billowing dresses. The key piece for the season is a pair of baggy, high waisted denim jeans in hues of pink, lime or yellow, paired with a linen cropped jacket. Turbans are all the craze, as well as metallic scarves and embellished head clips" – says Tarik Houchar.
MODESTY AWAKENS
Do you think this changes the game in the fashion industry? Please explain why.
Definitely. Modesty is not only a trend but a lifestyle. Corporations are benefitting from this 'movement' but in reality, it is a way of life for the majority of people. We are hoping to do our part in this global issue here in Australia.
Are you planning to do this event in other cities or countries?
Unfortunately, at this stage, we are unable to disclose any details, but be assured that the team is working overtime to ensure that modesty is well represented globally.
What feedback did you have from designers and attendees after the event?
We have received much great feedback and well thought out constructive criticism. The common factor we share with our designers and attendees is that we would like to ensure the success and accomplishment of spreading modesty across Australia.
There is a new generation of women (feminists) trying to get rid of the hijab and promoting a very different kind of empowerment. Do you think these two trends will collide? Do you think any of them will be the stronger one?
Personally, the idea of getting rid of the Hijab is absurd. Trying to abolish a religious and cultural garment is the opposite of woman empowerment. If a woman decides to wear a hijab that it is 100% her decision. If she wishes not to wear it, then that is also 100% her decision. There should be no pressure from either side. Especially if it is a cross between Islamic and Western countries/ Cultures.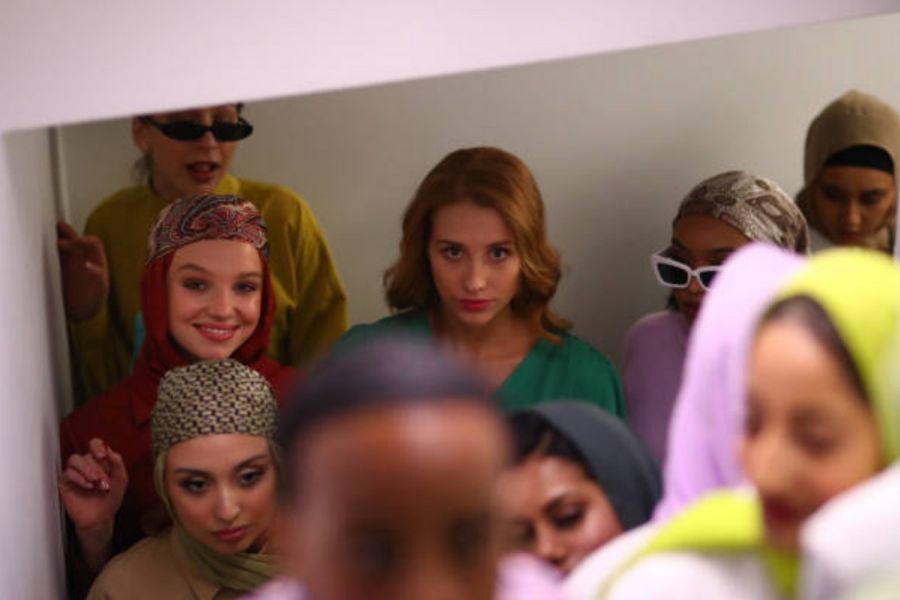 What would be the ideal event for the creator of "Modest Fashion Runways"?
There is no ideal runway as the fashion changes seasonally. We aim to keep up with the demands and seasonal trends continuously.
To keep up on this fantastic event, please visit their website:
LIKED THIS ARTICLE?
Then you might also like!