We heard constantly how important is to have a strong personal brand and it is so true. It can land you in a better job, get that sought-after promotion, have that salary rise and all in all, have new opportunities in life.
Sounds good, right? It does, indeed! So we wanted to find out more about how can we improve or even start with our personal branding. As usual, we decided to go with the experts and we found Stefania Brunori. She will blow your mind with just a short conversation. That for us means… She knows her stuff! Don´t miss the interview and the next workshop she will be doing in Dubai.
THE INTERVIEW: STEFANIA BRUNORI
How did you become an Entrepreneur? What is your background?
After more than 20 years working at senior positions in Marketing in the corporate world, I finished a 2-year project with Nokia and I couldn't find a role matching my level of seniority in Dubai, so I had to reinvent myself. I matched my Marketing skills with my passion for Wellness as well as with a market need and decided to launch my first start-up.
I also studied Design and Coaching. Those two disciplines helped me a lot to build brands and go beyond the limitations of a standard 9-5 type of job.
How did your Personal Branding help you to build your career as an entrepreneur?
Having worked in corporate branding for many years gave me an understanding of the power of a brand beyond the tangible attributes. A ring is a ring. And the cost of manufacturing is usually the same for brand A and for brand B. But the margin that the brand gets is directly proportional to the perceived value of the brand rather than the cost itself.
It's about identifying a niche, a specific group of people with a common need, and solving it with your product and the added perceived value. The same happens with us as professionals, consultants or entrepreneurs. We project an idea about our personal brand, so we shall work on conveying the message that communicates well who we are and what's our value.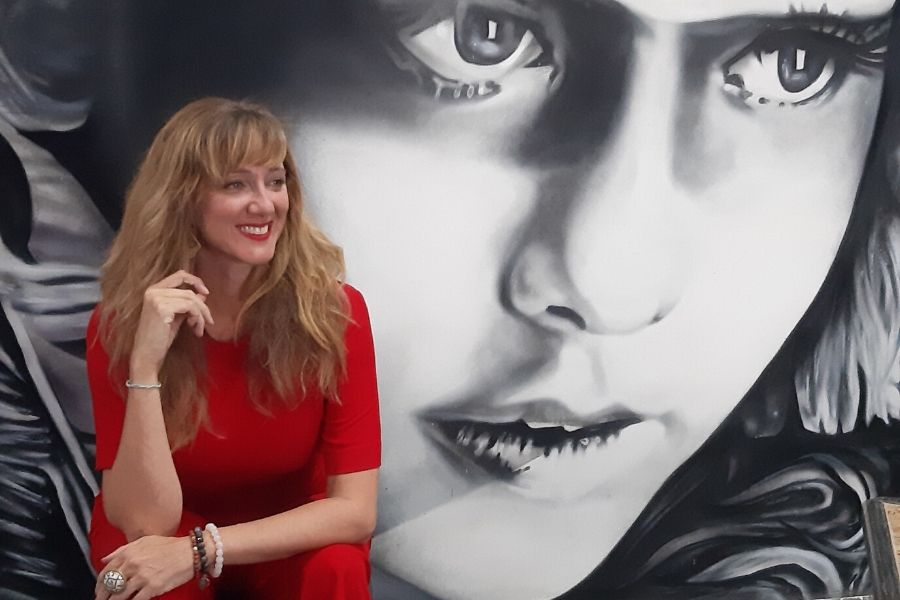 Could you share an example where your personal brand made you directly win a project or get a new client?
I got selected for an urgent project for a big client by someone who had never met me in person. Thanks to my Linkedin profile and my brand-building strategy over the years, he thought I was the ideal candidate. We never met: we talked over the phone, and he sent me the brief. I worked, delivered, and by the way, he even paid in advance. It was all about the perceived value of my personal brand, based on trust.
What are the most common mistakes that you see in the Personal Branding of entrepreneurs, consultants or anyone who needs to make their brand visible?
Lack of consistency and strategy. People share a post on social media here and there, not based on a calendar, and without KPIs in mind. Could you imagine a luxury car brand spending thousands of dollars on marketing campaigns without a clear objective of what they want to get out of the campaigns? Or sending confusing messages to the audience, without clarity on the brand values? The same applies to our personal brand. We need to know what we want to communicate, be consistent, and also set goals and measure results regularly.
How can someone take the first steps to build their personal brand? What would you recommend for them?
Clarity. Know thyself, as the ancient Greeks said. You need to know what are your strengths, and your weaknesses. So you will decide which type of projects you can do at your best, and which ones you should not.  A self-assessment is crucial to building a strong brand.
PERSONAL BRANDING WORKSHOP … WE ARE IN! ?‍♀️
If someone wants to get some external support in their personal brand, how can you help?
I am running a Personal Branding workshop on 15th February. There I will teach how to use the power of personal branding to ACCELERATE SUCCESS and GROW BUSINESS, either as an entrepreneur or as an employee.
I will share very practical steps to enhance their personal brand, with hands-on exercises and one on one tuition. How to differentiate themselves from peers and competitors, clarify their niche market and discover the best type of client for them, to also attract and engage key decision-makers.
We will also learn how to use Social Media to build their brand, tools, and tips to grow in only 10 minutes per day. As a bonus, there is also a 30 min FREE one on one session with me during the next 30 days after the event.
How can they register or get more information about the workshop?
They can check all the details at the link. Early bird tickets are available until 7th February!
https://www.eventbrite.com/e/personal-branding-for-entrepreneurs-solopreneur-s-and-career-minded-professionals–tickets-91630983739
Where can they find you for updates on workshops and other events?
Instagram: @stefaniadicastiglione
Twitter: @stefingg
Facebook: @stefaniabrunoriofficial
LIKED THIS ARTICLE?
Then we think you might also like these…
HANNE RIPSALUOMA´S ADVICE TO FASHION ENTREPRENEURS
DFN PODCAST: HOW TO BUILD YOUR FASHION BRAND WITH MAIRE MORRIS