Shomaila Maurer is the name behind the Instagram handle Emirates Fashionista. She is now a fashion and beauty influencer with almost 100k followers, but we wondered how it all started.
Our Emirates Fashionista is very generous and today she is going to share with us how she started and how she is keeping her Insta feed fresh and with tons of likes and comments. Get ready to have your Instagram growing like foam.
Not only that, she is also a master networker and an event manager for Expat Connect. Want to know how to better network? Stay tuned and listen to this last episode of Dubai Fashion News Podcast with Shomaila Maurer.
EMIRATES FASHIONISTA INSTA TRICKS
First of all, to have this number of followers and this level of engagement is not something that happens overnight. She started in 2010 and spends daily around 5 hours on Instagram. There is sacrifice there, eh!
She confesses that she wakes up very early and the first thing she does is check what have happened during the night on Instagram. She loves talking and getting to know her followers, so that means that she responds to each and every comment that is left on her feed. And trust me… there are a lot!
Of course, the quality of the picture is key, but also you have to post things that your followers might like. The best advice then, is to be true to yourself from the very beginning.
Also, you have to post when most of your followers are online. There are some apps that will send you an alert like Crowdfire or Latergram.
BRANDS, INFLUENCERS AND VICEVERSA
She is working with brands already so she advises to both brands and influencers, whether bloggers, youtubers or instagramers, to be aligned and on the same page. Brands should target influencers that represent the demographic of their clients if they want to increase their sales and brand awareness. Numbers are not necessarily conversions, so it is more important to see the engagement rather that the amount of followers.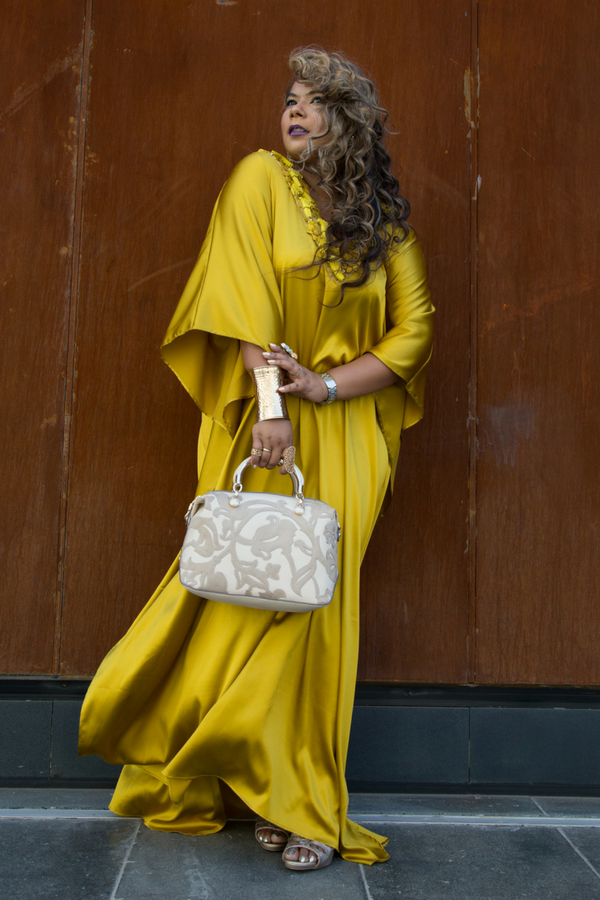 Shomaila selects brands that she would use as a consumer. If she doesn't like a brand or what it represents, she will reject them and direct them to a better fit, that might be a fellow influencer.
HOW WAS SHOMAILA BEFORE BECOMING AN INFLUENCER?
She is a Pakistani girl that happened to move to Korea years ago. There is where she studied university and started her career. Eventually Korean Air asked her to move to Dubai to be in the Marketing division and here she came. Yep! Shomaila speaks fluently Korean… We couldn't imagine that!
Our Emirates Fashionista has always been very creative. She studied grooming, fashion design, web design, and a myriad of courses… that are coming quite handy today when working with brands and putting together campaigns. And also in her job today, as Event Manager and Community Manager of Expat Connect.
Expat Connect is a huge community in Dubai that connects expats. It's especially convenient when you are relocating to Dubai and want to meet people. Shomaila organizes events and guides each of the members about how is it to live in Dubai, where and how can they get things done, and also connects them, if they have common interests or similar professions… Because of this, she is the Queen of Expats.
Which lead us to the next segment…
HOW TO BETTER NETWORK
Shomaila meets her followers on Instagram but also invites them to her events. So, online and offline networking is part also of the secret recipe.
She advises people to come and join networking events such as Expat Connect, and not to be too direct. "Try to genuinely get to know the person in front of you, rather than just hand your business card and see how you could benefit or not from that connection. We are all people at the end of the day".
If you want to know more, listen to the full episode of the podcast here. If you like it, hit the subscribe button and give us your 5-star rating on Itunes. Your 5 stars will allow this podcast to grow and get more visibility within iTunes. And don't forget to leave a comment. Your feedback is super important for us.
If you want to communicate with us, send Shomaila a question, be part of the program, or are interested in a particular topic, just send us an email to hello@dubaifashionnews.com or use our Facebook or Instagram accounts.
Podcast: Play in new window | Download
Subscribe: Apple Podcasts | Google Podcasts | Email | RSS | More