We know how difficult is to get a present for the guys. Now with Valentine around the corner, the pressure is on for both sexes. Today´s ladies are expecting more than just flowers and chocolates. That is why we have gone out on the road and have asked what the gentlemen and the ladies would want to have as a present. These suggestions are valid not necessarily for Valentine´s day only but also for birthdays, patron saints or just because we loved our other half so.
One interesting thing though …, most of the men interviewed said that they were not really expecting anything and whatever gift was given it will be highly appreciated. So girls, no stress!!
THE POLL: YOUR PERFECT GIFT
The results say that the most wished for presents are not tangible. The most voted one was a weekend break or a short trip. Followed by a romantic dinner (with maybe some bubbly), an experience (for example a night in the desert, a Ferrari test drive, or a Sky Dive) and a handwritten love letter. To receive a love letter was voted equally by men and women. The guys also like romance even though sometimes it is difficult to express one´s feelings.
The answers showed also that we don't care that much for flowers, watches, clothes, chocolates, or perfume. They were, following this order, the less voted.
Basically, in my humble opinion, the results of the poll show that what our partners and ourselves are looking for is to spend quality time together. And that is great!
THE OPTIONS
Time is of the essence, right? If you didn't plan anything as yet, you might be running late if you want to fly somewhere. There is a lot of options. For example, if you are looking for a short trip Lebanon, Qatar, Jordan, India, Sri Lanka or even Maldives are great choices. Maldives is just 4 hours away thanks to flydubai and it is the depiction of paradise.
If you want a romantic place within the UAE. We love Al Ain, Fujairah and of course the desert resorts in the different emirates. Recently DFN published an article on the romantic desert hotels. You can read it here.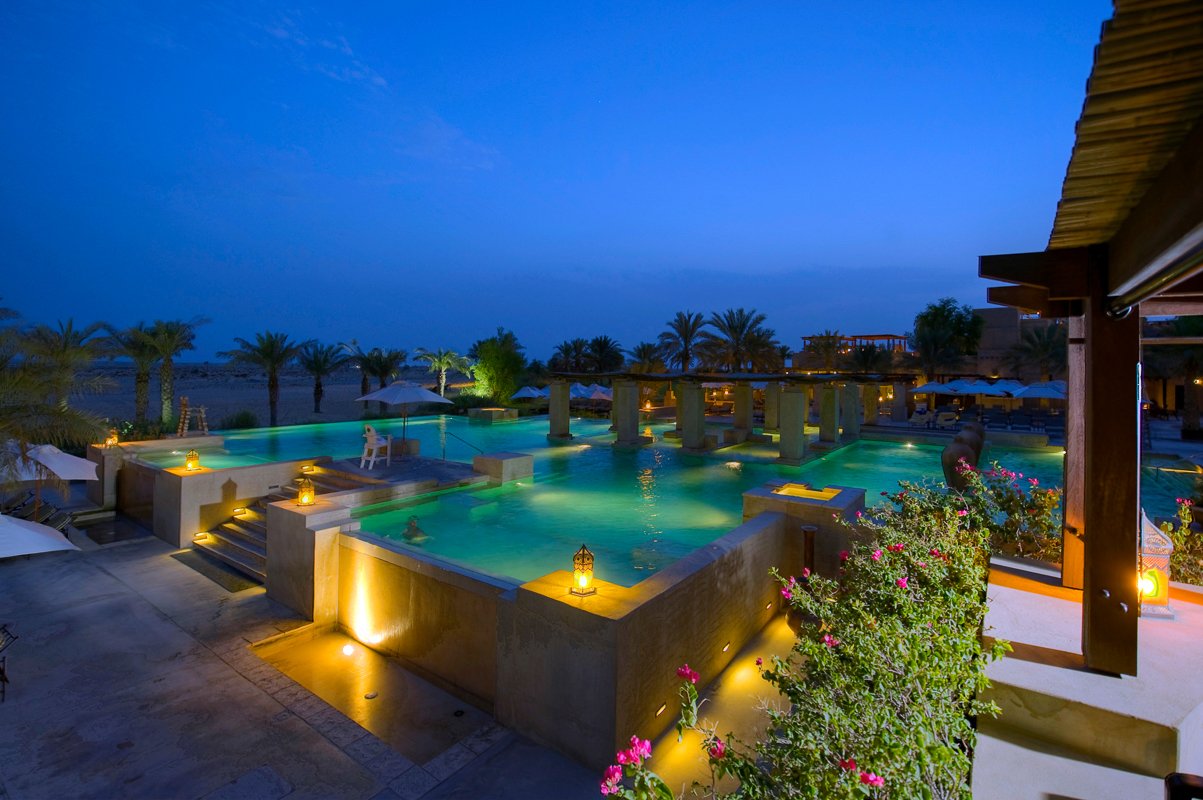 If you are planning for a special dinner, make sure to book in advance. Restaurants are busy these days. Jumeirah hotels for example, is doing a full Valentine´s campaign with all its hotels. Fancy to have dinner at the Burj Al Arab, Madinat Jumeirah or at the Jumeirah Beach Hotel? Check this link to see the list of the many offers.
When it comes to gifting an experience in UAE we have so many options. The 14th of February at the Dubai Opera we will have West Side Story.
If you want to totally surprise your partner organise a hot-air balloon excursion. It costs around 1.000 Dhs and it is something for sure memorable. You can get more information here.
If you both like the speed, you can rent a Lamborghini or a Ferrari and organise a little excursion. Dubai and the surrounding desert is beautiful and now the weather is great for this. Sunglasses, bandana on your hair and your favourite music to sing along. Yallah Habibi! You can rent from here for example.