Ramadan, the ninth month of the Islamic calendar just started! During this lunar month, Muslims around the world join in Fasting (also called Sawn) to celebrate the first revelation of the Quran to the prophet Muhammad.
Ramadan is one of the pillars of Islam. Muslims will fast from dawn to sunset refraining from eating, drinking, smoking, having sex or even chewing gum. The reason of the fast lies on sacrifice.
Your sacrifice during Ramadan is believed to be multiplied as spiritual rewards. It will make you feel humble, more human, as it connects you with yourself and with other human beings in a beautiful, peaceful way. Ramadan is the perfect time to reflect, to be with your family, to prepare meals that everyone will enjoy at Iftar time -right after sunset- or Suhoor – just before dawn.
Charity and doing good deeds (Zakat) is part of the spirit of Ramadan. No matter if you're Muslim or not, I invite you to see how you can be part of some of the Ramadan activities that local charities and groups put together. Check these two that are the big ones in UAE.
If you want to volunteer, you can join the Adopt a Camp or the Moti Roti. This initiative connects restaurants donating Iftar meals to laborers and they are always needing volunteers to help pack and distribute.
Another really cool initiative is Sharing Fridges. There are Fridges all across Dubai for everyone to come and donate to those in need.
The organizers have a map of where the fridges are located. They also have a Facebook group, with more information about it and other ways to help. 
Also, you can do microdonations such as this one:
12 AED Donations Buy One Iftar Meal For A Labourer
WHO NEEDS TO FAST DURING RAMADAN?
Fasting during Ramadan is supposed to be compulsory for all Muslim adults. But of course, there are some exceptions to the rule. If you are sick, traveling, diabetic or menstruating same as if you are an elderly, pregnant or breastfeeding you don't need to fast.
HOW WOULD IT IMPACT ME IF I AM NEW IN DUBAI?
Working hours might be affected. Some companies offer early start- early finish shifts to accommodate the more energetic hours of their workers and make sure they can spend good quality time with their families. By now, your company probably told you if they would be adapting or provisioning areas for non-fasting members of the staff.
You shouldn't eat and drink in public. For that reason, you might consider request take-aways if in the office for example. Zomato is a great way to know which ones are open or have any different arrangement during Ramadan. In any case, Dubai is very tolerant, and you will be able to find open restaurants. Normally what they do, they cover the façade to make sure everyone feels happy and respected. Check this list that Time Out puts together every year.
Traffic will increase when it is close to Iftar hours. Everyone is rushing to meet their family and friends to break together their fasting. Be careful and be patient as other drivers might have been without drinking any water or eating any food for the entire day. They might be tired and drive a bit randomly. Just drive with extra caution and be understanding.
Get ready to experience Iftars. The best of Ramadan is the communion of different nationalities and walks of life together to break the fast. Plenty of restaurants prepare buffets and some food that is typical for the holy month only. Enjoy and try every dish! It is part of this rich culture.
If you want to learn even more about Ramadan and the culture in UAE, we recommend you visit the Sheikh Mohammed Centre for Cultural Understanding. They are awesome!
Also if you want to send a nice card to your Muslim friends, we have done this one for you. Just right click & save the image to your computer and if you left click on the image again and it with open an email ready for you to add your friends' email addresses and the image you just saved.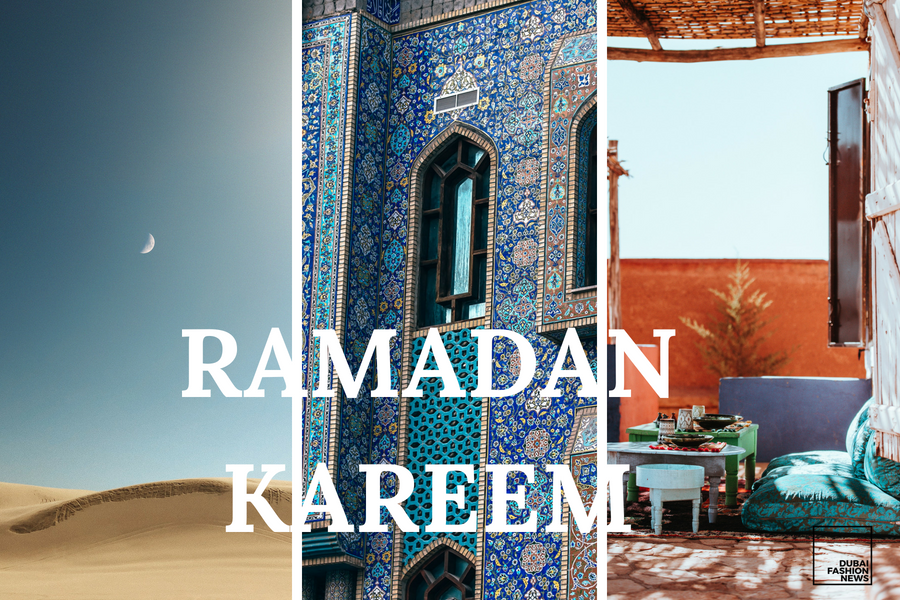 IMPORTANT DATES WITHIN RAMADAN
Hilal (or crescent moon) is the day after the astronomical new Moon and it marks the beginning of Ramadan. It is part of the symbology of Islam, so you will see crescents everywhere in decorations.
The night of power or Laylat- al- Qadr is the night when the revelation happened so it is the most important night of the Ramadan actually it is the holiest night of the year for Muslims. Similar to our Christmas night. It is celebrated in an odd-numbered night during the last 10 days of Ramadan.
Eid Al-Fitr is the end of Ramadan and the beginning of the next lunar month called Shawwal. It is another celebration as you endured the month of fasting.
GREAT DEALS DURING RAMADAN!
We have check some websites to bring you some great deals to use during Ramadan. You have from Iftars, boat rides, zoo tickets, kayak rentals to stays in hotels within the UAE. Check if any of these plans suit you.