This year Chinese New Year will be celebrated all over the world during the spring festival. That means that between the 27th of January and the 11th of February there will be a lot going on. Are you ready to enjoy it? We have gathered some tips of what to do and what not to. Follow it up, to make sure you fit in the atmosphere.
DO´S AND DONT´S
DONT´S:
Don't forget to pay all your dets before the Chinese New Year!
Never curse or swear.
Don't wear any BLACK outfit to the celebrations.
MUST DO:
Get something RED!
Clear your house before the Chinese New Year.
Wear new clothes!! (we like this one!)
Visit and call family and friends to give Spring Festival greetings. The older give a red envelope with money inside to the younger members of the family.
Have a New Year's Eve dinner with your family and friends.
The New Year's Eve dinner is the most important dinner for Chinese. Normally, it is a family reunion dinner, especially for those with family members away from home.
THE CHINESE NEW YEAR DINNER
Food is a big part of Chinese New Year´s celebrations, and many dishes have an auspicious meaning behind it. Let´s see this from the top 5 dishes:
Chicken
Dumplings
Fish
Long noodles
Rice cakes (Niangao)
For example, let´s see the Chicken. Chicken is pronounced in Mandarin as "JI", and it means "Lucky". For Chinese it is a way to wish you good fortune and that may all your wishes come true. The Chicken should be served whole, because "JI" in Cantonese signifies family. In the New year eve's dinner you should be surrounded by your whole family.
Dumplings are shaped like an ingot, identified with wealth. Custom has it, that the more dumplings you eat, the more money you can make in the upcoming cycle.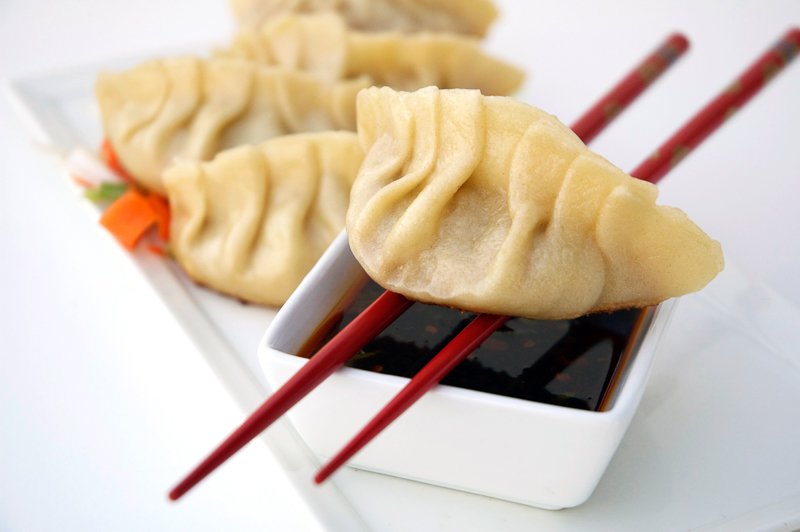 Fish is pronounced very similar to the word meaning "extra or surplus". There is a sentence "nian nian you yu", which means "may you have extra good luck during the next year". The fish should be served whole as well. Also there is a rule to always leave leftovers for the next day because this signifies that the luck will overflow.
Long noodles embody the concept of longevity. They symbolize long life. They are usually served uncut.
Rice cake is a "sticky cake". In Mandarin the pronunciation is "Niangao". It means "year up" and "year tall". It signifies this year will get better and better. Things will never go south.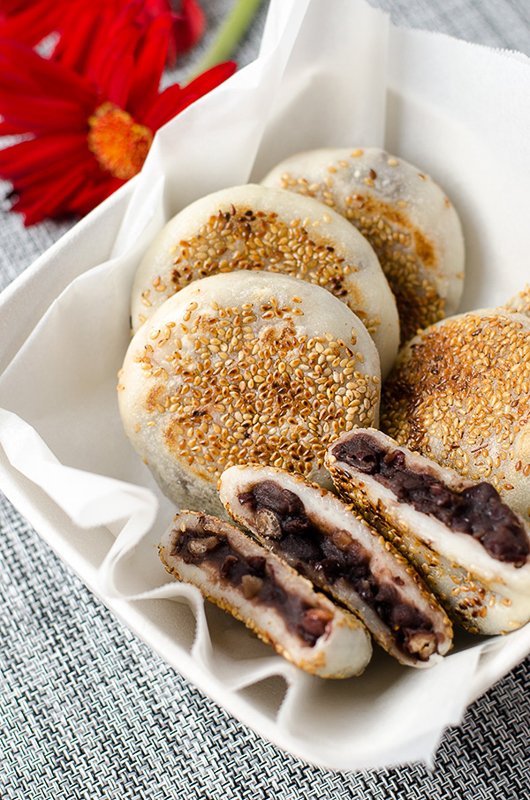 Most of all the dishes are connected to longevity, reunion, perfection, good luck, health, wealth, and satisfaction. The meanings come from the homophone of the dish's name.
SYMBOLISM
The most important thing of this dinner is to have it over a round table. Why? Because in the old times Chinese had to sit around the cooking stove to avoid food of getting cold. That's why this dinner is also called Wei-Lu, which means "surrounding the stove". This way they could eat and chat for longer face to face, share love and care during dinner time until the beginning of the next year.
2017 is the Year of the Rooster. According to the Chinese zodiac they represent fidelity and punctuality.
WHERE TO GO IN DUBAI?
We have selected a list of authentic Chinese restaurants that will be doing special Chinese New Year's Eve dinner.  We recommend you to go and try the experience!
Chinese Palace Restaurant (中華餐廳)
3F, Al Ghurair Center
Al Rigga Rd
Dubai
Sofitel The Palm – Hong Loong Restaurant
Le Meridien-Restaurant Long Yin
And, of course, from Dubai Fashion News we wish you 新年快樂 (read Xīnnián kuàilè!).. Happy Chinese New Year!