Marie de la Roche is an incredibly talented and determined handbag designer. Her eponymous brand is relatively new but it is catching fire thanks to her bold designs and colours.
We met Marie de la Roche in Kuwait City. The place were the brand started only 2 years ago and a fascinating corner of our beloved Middle East.

MEET MARIE DE LA ROCHE
Marie is definitely a citizen of the world having lived in, and travelled to, every continent. When she was only 4 years old, she knew already what her calling was. She wanted to become a Fashion Designer. And so she did!
Her journey started studying Industrial Design to later study Fashion at Maragoni in Milan and Raffles in Singapore. There, she experienced discipline and perfectionism as never before. She started working as an editor, as a creative consultant and also as a buyer. Today, she is fully dedicated to her own brand. Although she does collaborations with other brands if requested and aligned with her own interests and curiosity.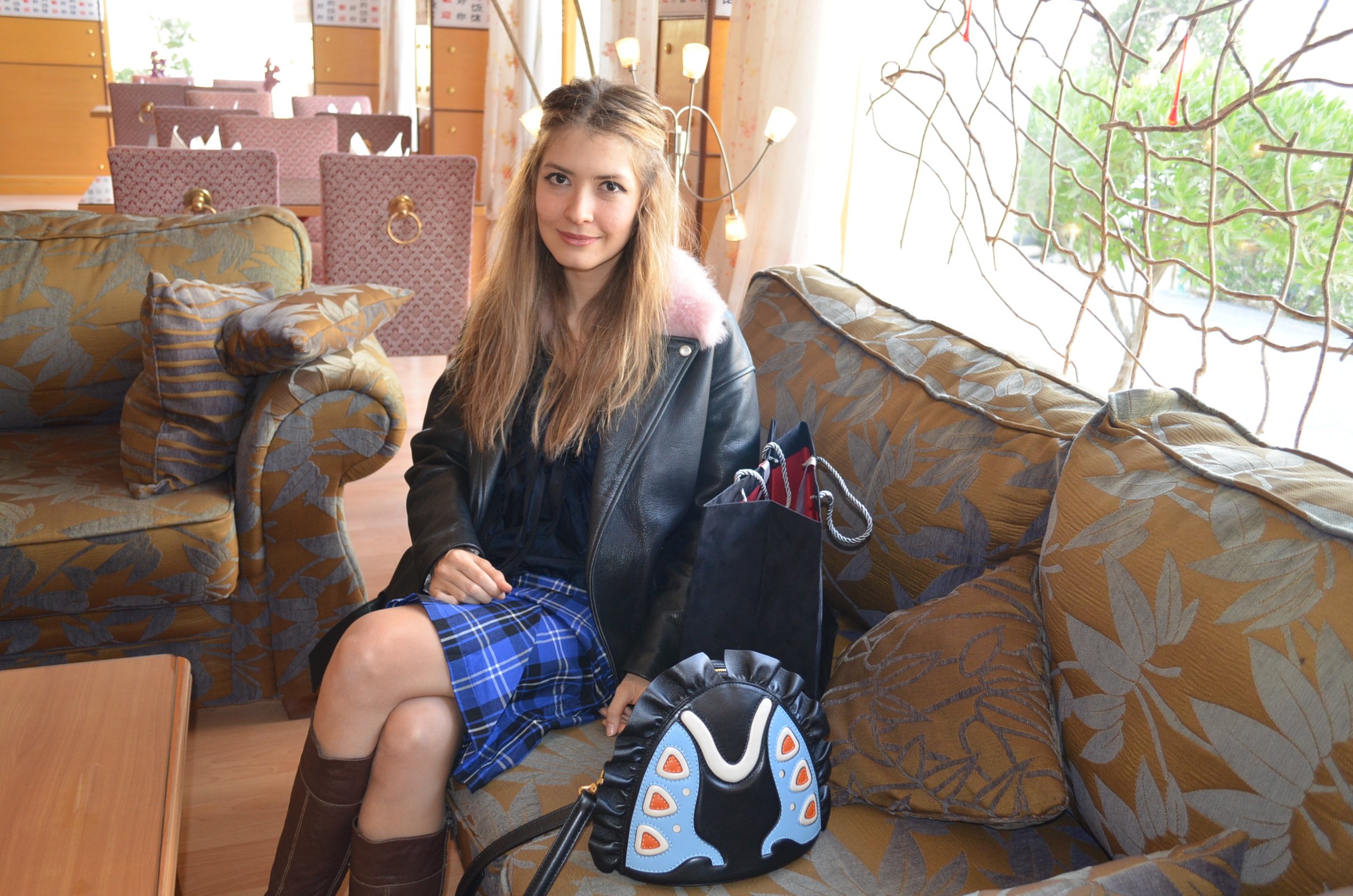 In today´s podcast Marie de la Roche opens up and share with us how is her designing process, her production and also how she promotes and create brand awareness for her brand. From working with bloggers and influencers to observing the data and her clientele attentively. She keeps on trying to break the ever changing code of today´s markets.
Now Marie is extending Marie de la Roche´s reach to a new and quite interesting market: Korea. How is she planning to do it? Find it out by hitting Play.
Listen to the full interview in the audio file or directly on iTunes. By the way, and this is a serios disclaimer. Marie´s energy is so contagious and vibrant, that don´t worry if you feel like doing everything she has done after listening to her. This girl is pure dynamite!
If you want to know more about her gorgeous handbags, check her website here. Very soon you will be able to buy them from the magazine´s e-shop : Eushopia.
THANKS AND LINKS!
From Dubai Fashion News: the magazine and the podcast, we want to thank you so much for your support. These last months since we started it has been simply amazing and we owe it all to you.
We really hope you enjoyed the interview. If you liked it, hit the subscribe button and give us your 5-star rating on Itunes, Your 5 stars will allow this podcast to grow and get more visibility within iTunes. And don't forget to leave a comment please. Your feedback is super important for us. We want to know your thoughts to keep on improving. If you dont know how to do it. Here is how.
You can subscribe to our digital magazine dubaifashionnews.com. There you can find also all the archives with past podcasts. In case you want to catch up.
If you want to communicate with us send us an email to Hello@dubaifashionnews.com or use our Facebook or Instagram accounts.
Thank you and see you in the new podcast!
Podcast: Play in new window | Download
Subscribe: Apple Podcasts | Google Podcasts | Email | RSS | More