Namaste! As thousands celebrate International Yoga Day in Dubai, from Dubai Fashion News we wanted to join the celebrations of this beautiful activity. Thanks to United Nations- which are the ones setting all these dates– this is the 3rd year we celebrate this day around the world. Dubai yogi community is doing plenty of activities too.
WHAT EXACTLY IS YOGA?
If we go to the Wikipedia we find this definition. Yoga (/ˈjoʊɡə/;Sanskrit, योग Listen) is a group of physical, mental, and spiritual practices or disciplines which originated in ancient India.
There are a lot of different types of yoga. To name a few: Hatha, Kundalini, Astanga, Vinyasa, and also the hot Yoga or Bikram Yoga. Not sure if what we do now in Dubai will be considered Bikram, but it must be pretty close.
Yoga brings millions of people together worldwide and it's not only physical but most importantly, it leads a spiritual journey. It feeds our soul, mind, and body with positive energy to bring balance and help us lead a happy and peaceful life.
All across Dubai trainers and academies are offering free classes. Some of them in pretty unique locations. Did you know, for example, that Atlantis Hotel offered some Yoga lessons right in front of the Aquarium? Imagine the experience of stretching while looking the deep underwater world, the fishes, the corals… Lost Chambers Aquarium just got better between inhales- exhales.
Burj Park, around the Burj Khalifa also hosted a massive amount of yoga lovers that came together at night to practice this discipline.
If you missed any of the free classes, don't worry. Yoga Day will come back again next year. Just keep an eye open and jot down in your agenda this special day.
YOGA IN DUBAI
If you are considering starting your journey in any case, there are plenty of classes in Dubai. We can recommend you the Yoga Cards from Workoutlabs. These are easy-to-follow fitness cards with explanations and pictures. This way you can train in the comfort of your home.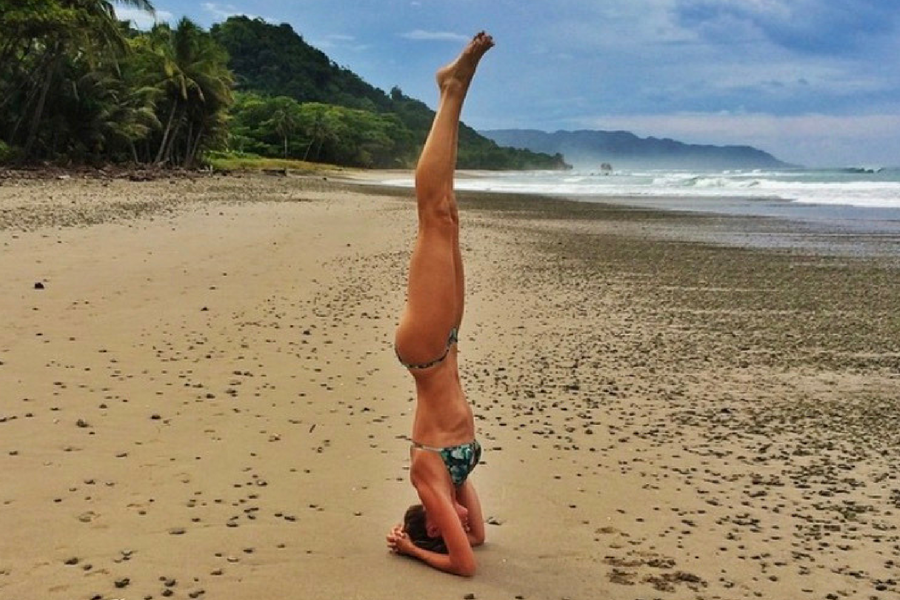 To end up doing a headstand like Gisele Bundchen it is better to go to an academy and train the postures or asanas with a proper coach that will make sure you don't hurt yourself while learning. We know some pretty awesome trainers like Nerry Toledo or Livia Anzalado in Dubai.
If you are a yoga trainer, please feel free to leave your contact details below.
Also don´t miss our previous post about the Anti-aging Yoga.